Invisalign braces are an innovative orthodontic alternative to traditional metal braces that can align crooked teeth, sometimes in only a few months, depending on the severity of the alignment issues.
Because Invisalign braces are removable clear aligners, they save the embarrassment of unsightly metal braces as they are virtually invisible.
They're also removable, providing greater access to teeth (for flossing) and overall better oral hygiene than is available with traditional metal braces.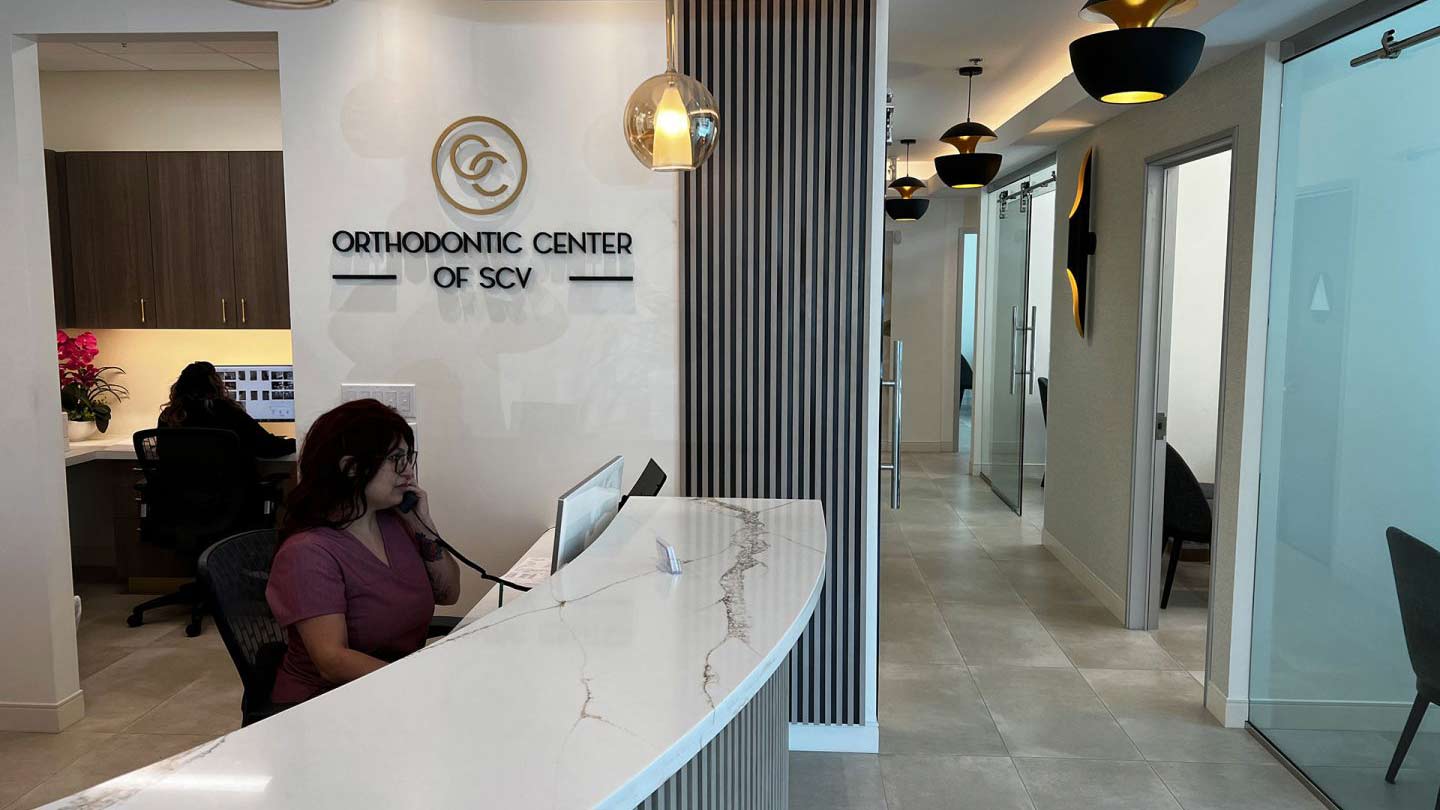 Meet with one of our highly-qualified orthodontists who perform an exam and advise you whether you need Invisalign, traditional metal braces, or other dental care.
A mold is taken of your mouth along with a series of 3-D images. Then we lay out a detailed treatment plan and timeline including the exact mapping and progression of your teeth straightening process
We manufacture a clear plastic aligner from the molds and instruct you about its usage. You'll wear them most of the time except for removing them for brushing. Because they are made from a clear composite, most people won't know you are wearing them.
Your teeth begin to shift and you'll switch to a new set as frequently as one week, with check-up appointments every six weeks or so.
When your treatment is complete, you'll be happy to display your new beautiful smile. We recommend an Invisalign retainer to keep your teeth aligned.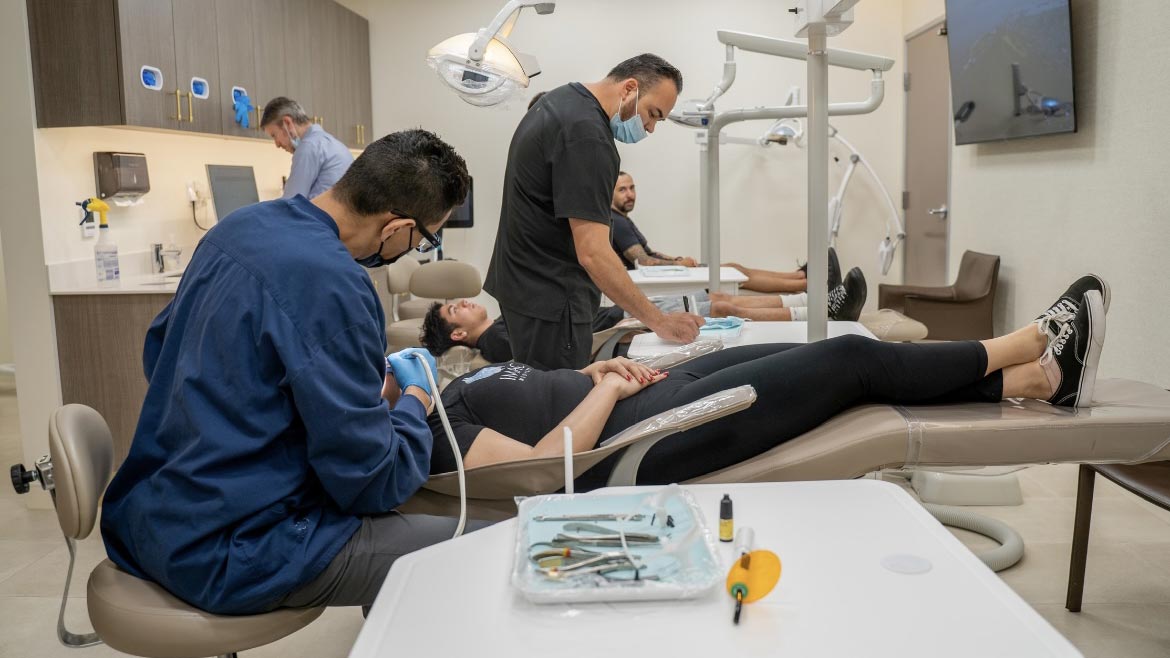 How does Invisalign work?
Invisalign is a fine-tuned process for planning and anticipating teeth movement initiated by wearing progressive sets of aligners.
Aligners are fitted with Invisalign attachments, which are small composite dots (the color of your teeth) that grip and facilitate movement.
The teeth shifting is performed incrementally and frequently, so it tends to be less uncomfortable than tightening traditional metal braces.
How many aligner trays are required is gauged by calculations related to the degree of crookedness of your teeth.
The Orthodontists At Our Practice
I like to utilize my advanced training in Aesthetic and use state-of-the-art products to beautify my patients' smile.
I take your gender, lifestyle, ethnicity, into consideration so your smile reflects who you are.
I am determined to give you the smile you deserve!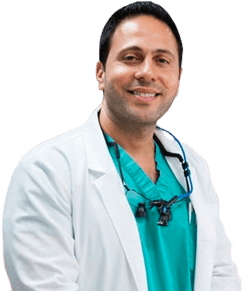 Dr. Pedram Soleimani, D.D.S.
Aesthetic Restorative & Implant Dentistry
"Orthodontics is my way of being of service. It's my place in the world of industry and trade, my place in the community. I am blessed to have the privilege to change the lives of people, often in a profound way."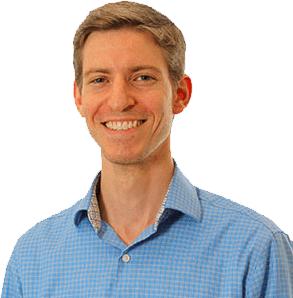 Dr. Well, D.D.S.
Board Certified Orthodontist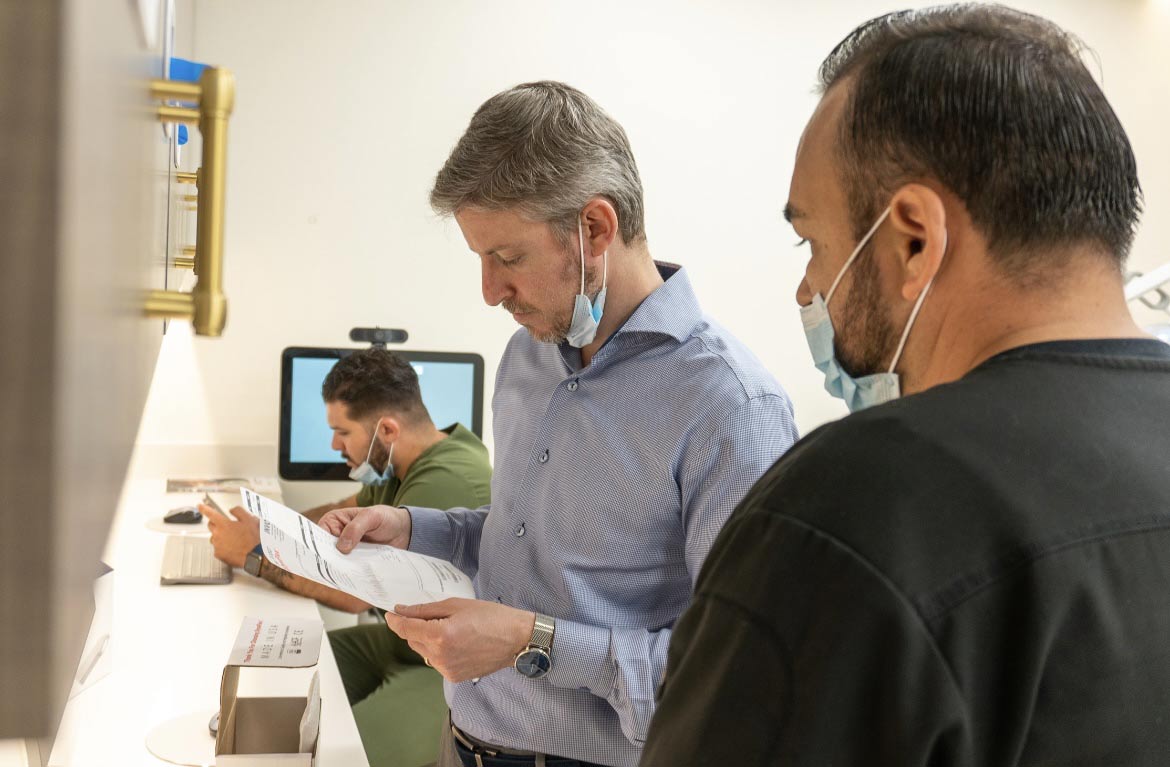 How long does it take Invisalign to straighten teeth?
The length you have to wear aligners can be as little as a few months for teeth that are not severely misaligned to a year or longer for more severe misalignments. Overall, they work faster than traditional metal braces, however. Know that Invisalign may not work for really severe underbites, crossbites, or overbites.
However, it is highly effective for less severe cases of those conditions—plus teeth gaps and crowding. Our qualified orthodontists can provide an exam and advise you on what orthodontic treatment plan is right for your particular problems.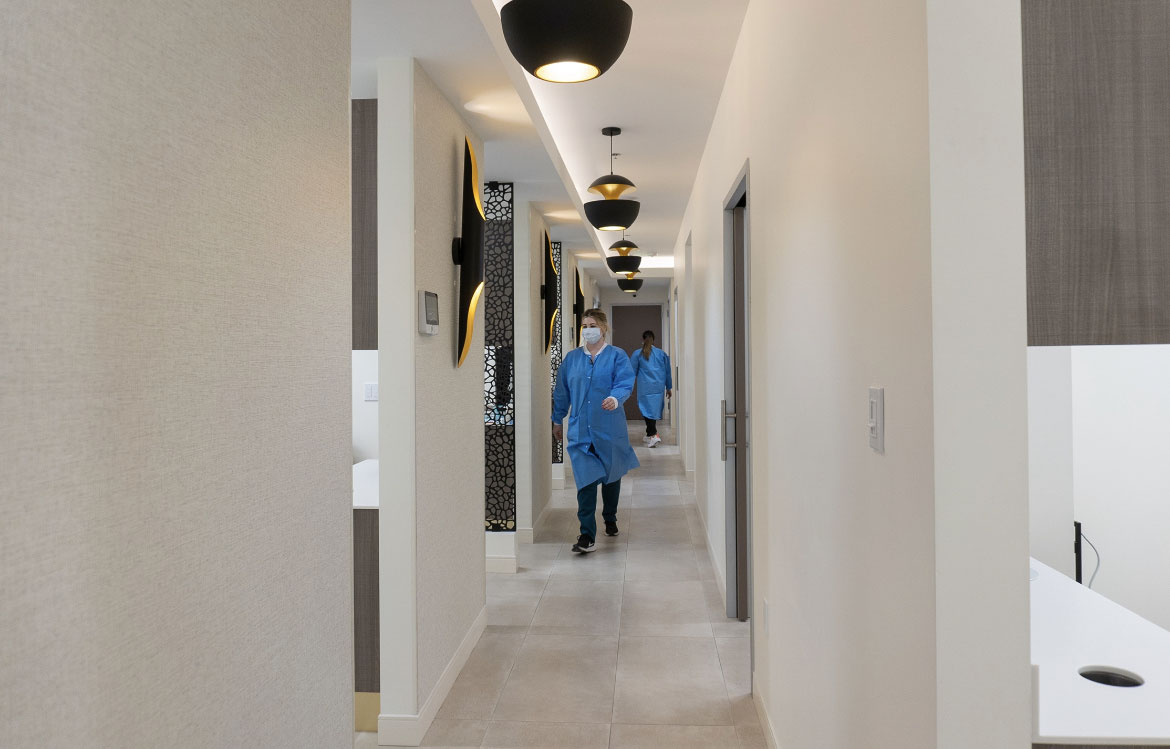 Invisalign vs. traditional braces
If you're wondering about the benefits of Invisalign versus traditional metal braces, know that both are effective in straightening teeth, but which ones are best for you will depend on your particular dental issues.
Severe overbites and underbites, as already mentioned, may require metal brackets (in traditional braces) to properly align your teeth. Metal braces take much longer as adjustments to the braces are made less frequently. Invisalign is a more rapid teeth straightening process. Some benefits to Invisalign orthodontic treatment include:
They're invisible so people won't know you're wearing them.
They're removable for better oral hygiene, both in brushing and flossing.
They are nearly painless compared to metal braces because you switch to a new set of aligners more frequently than you'd have metal braces adjusted. It's a more gentle process.
You will have fewer trips to the dentist because, to a greater degree, you're managing your own updates with upgraded aligner trays.
Your treatment time is often reduced as Invisalign adjusts your incremental tooth movement more frequently.
You're less apt to get food trapped in your braces, sparing you some embarrassment.
Invisalign braces are trimmed to your gum line and therefore more comfortable to wear and less apt to hurt or wound your mouth.
You can live your life normally and smile freely, as aligners are nearly invisible.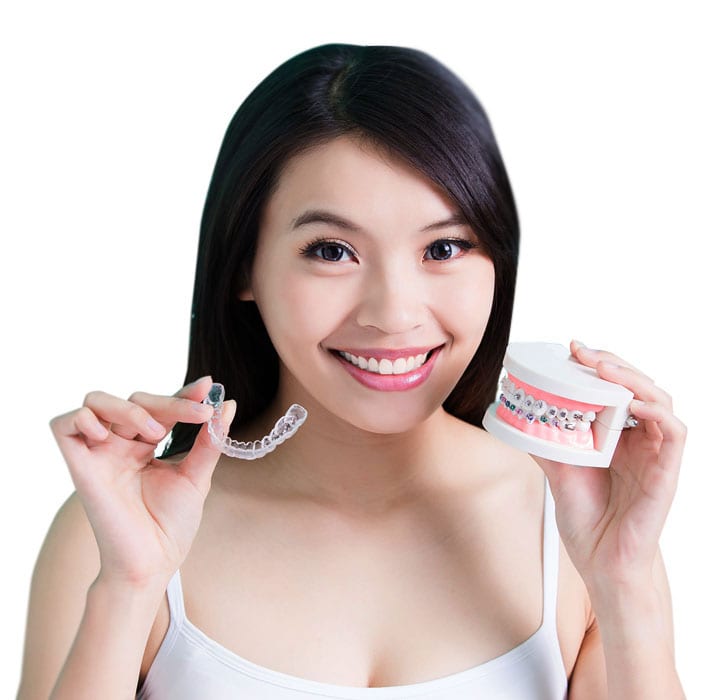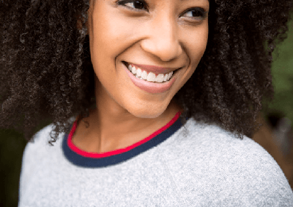 Who can get Invisalign braces?
There are no legal age restrictions on getting braces and treatment can begin as early as age 6-10.
Starting orthodontic treatment early encourages early jaw and bite development and can prevent dental misalignments up the road. Invisalign braces are for people of any age, including older adults, however, Invisalign for adults requires they meet some bone density requirements. That said, people as old as 80 have improved their smiles with Invisalign orthodontic treatment.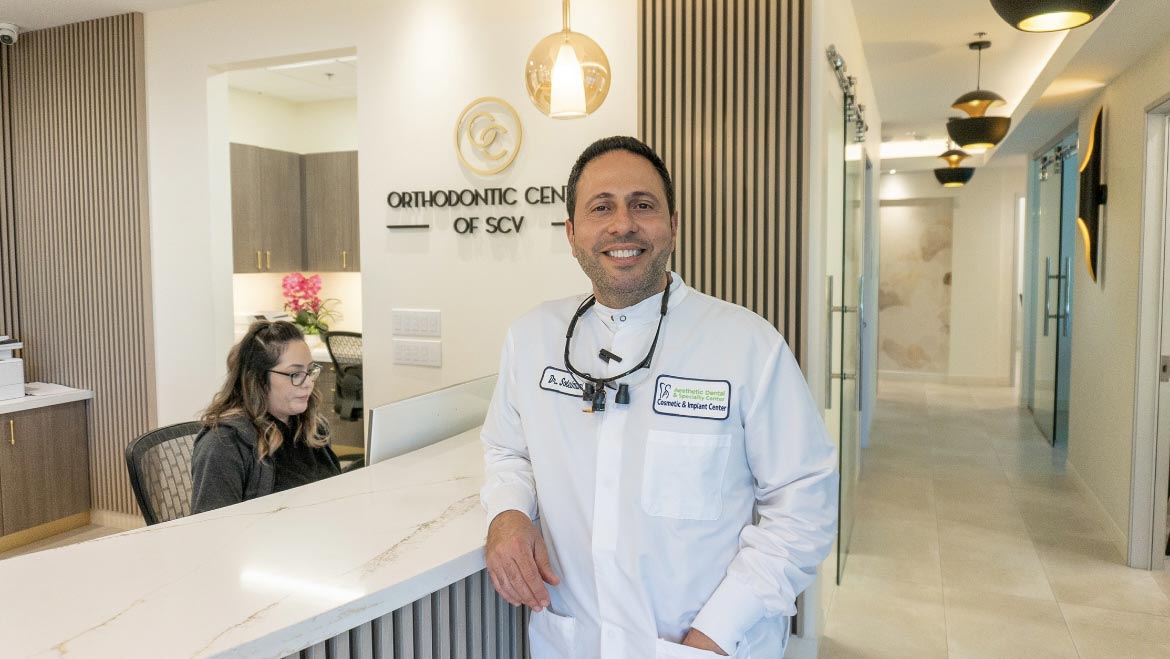 Oral Health and Orthodontia
Your teeth need to be in good condition before receiving any orthodontic treatment. That means any cavities or gum disease should be addressed by a dentist before scheduling your fitting for Invisalign or traditional braces. We can recommend a dental office in Santa Clarita.
The Orthodontic Center of Santa Clarita is ready to help you get the perfect smile you always wanted. Whether you have overbite, underbite, crossbite, or other dental alignment issues, we create a corrective orthodontic treatment plan that's right for you.
To see if Invisalign is the right process for you,
contact us via our phone number (661-257-5858) or our website for a complimentary orthodontic consultation.
Aesthetic Dental & Specialty Center features a comfortable relaxed atmosphere. Our friendly staff and hygienists help put our patients at ease — even the most nervous ones. Our Santa Clarita dentists also provide oral conscious and IV advanced sedation for those patients who need more help to relax.
Whether you need general dentistry services or you have more complex dental needs, our expert dental team serves patients of all ages, and we accept most dental insurance.
No matter where you're traveling from — Valencia or Stevenson Ranch — Aesthetic Dental & Specialty Center is here to serve you. Take a look at the areas we serve below and schedule a complimentary consultation today!