Millions of people have some kind of dental fear, avoiding proper dental care and treatment even if they are in pain or feel discomfort.
Many of them are scared due to previous bad experiences. In our clinic, we want our patients to feel good about their dental visits. If you are a patient who experiences anxiety about visiting the dentist, choose our advanced comfort sedation.
Our licensed dentist treats every patient like family and will work with you to manage severe dental phobia through sedation. We are looking forward to take care of your dental needs in comfort.
At Aesthetic Dental & Specialty Center, we give sedatives to our patients in a variety of ways: by mouth, under the tongue, inhaled through the nose or intravenously.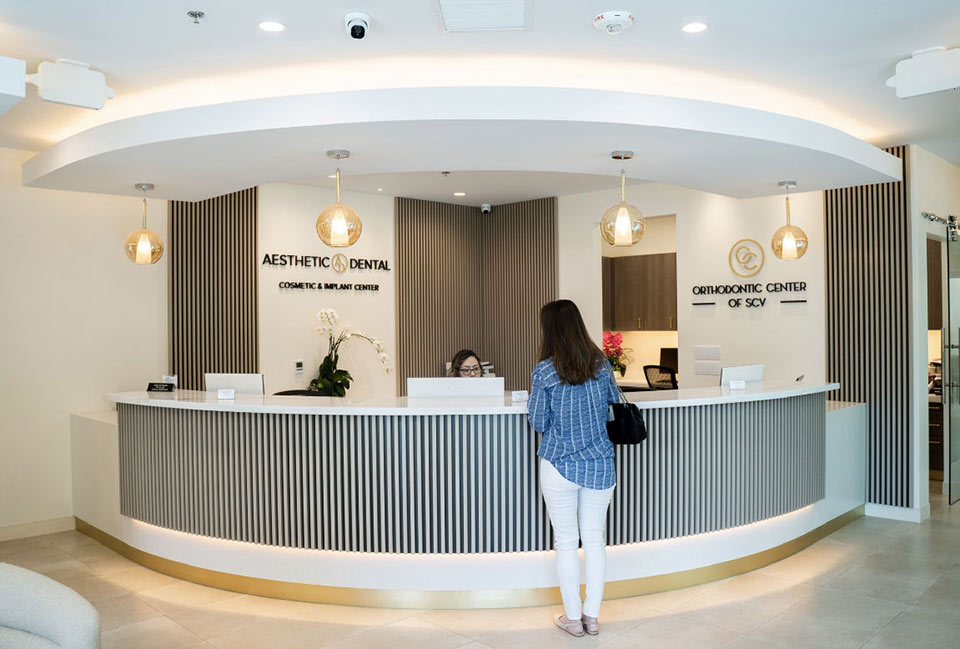 Benefits of Comfort Sedation
No Fear
Comfort sedation is the best option for patients who experience fear of dentist's office. Sedation reduces fear and anxiety and produces a pleasant state of relaxation.
Time Saving
With comfort sedation, the patients feel like their procedure lasts only few minutes. Sedation saves your time: many dental procedures that are time consuming can be preformed in less time.
Relaxed State
Sedation helps people who have no control of their movement stay still during the procedure. It allows the dentist do the work without patient's resistance.
Better Quality of Treatment
When the patient is under sedation, it is easier for the dentist to concentrate on the procedure without worrying about patient's movements. Sedation also facilitates the healing process and reduces stiffness in the muscles after the procedure.
Little or No Memory of the Procedure
Sedation leaves a little or no memory of the procedure. After the procedure, possible you will remember only few or none of details. The amnesia effect is beneficial, especially in case of certain dental procedures which can be a traumatic experience for the patient.
Pain-free
Sedation helps the patient undergo dental care comfortably and without any pain.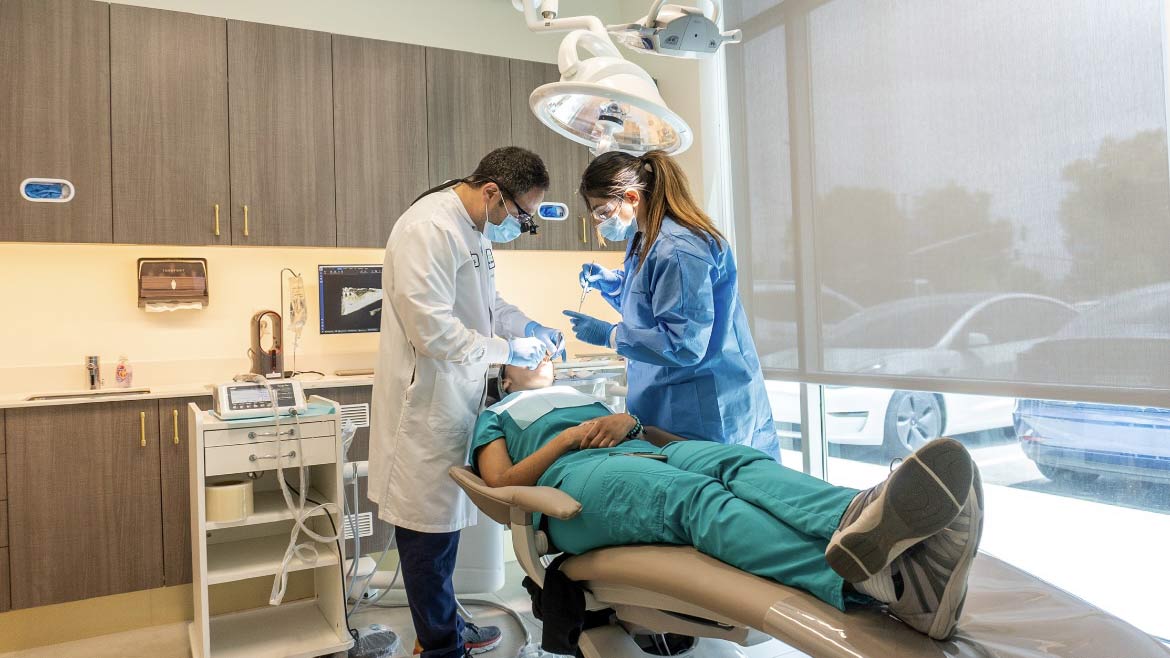 Advanced Comfort Sedation Best Addresses the Following Conditions:
Dental fear
Pain sensitivity
Sore jaw muscles
Pain and anxiety
Uncontrolled gagging reflex
Ineffectiveness of local anesthesia
Previous bad dental experience
Neck or back pain
Heart disease or high blood pressure
Prolonged dental procedure or microsurgery
Oral Conscious Sedation
Conscious sedation helps you relax and block pain during the procedure. Oral conscious sedation produces a light or moderate effect depending on the patient and the type of procedure. Oral sedation is provided in form of a pill taken before the procedure. Conscious sedation creates a mild lethargy. Oral sedation keeps the level of consciousness for patients' safety, but relaxes them and blocks the sense of pain. The number of sedatives you take and when you take them will be determined by the dentist before the procedure. With the conscious sedation you will recover and return to your everyday activities very soon.
IV Conscious Sedation
Like oral sedation, intravenous IV sedation is considered to be moderate. The main difference is that the drugs are administered intravenously (IV), producing an effect much sooner. Sedation IV also allows adjusting the level of sedation needed during the procedure. The drugs used for IV sedation produce the effect of partial or full memory loss of the procedure. IV sedation provides your comfort during and following the surgical procedure. With the IV conscious sedation, you won't be total "out" and will maintain your own breathing. However, in spite of being conscious, you won't remember anything from the dental procedure. Sedation is always an option during dental procedures if you have dental anxiety. Some dental services in which sedation or a local anesthetic is typically used are wisdom teeth removal, extractions, dental surgery and root canals.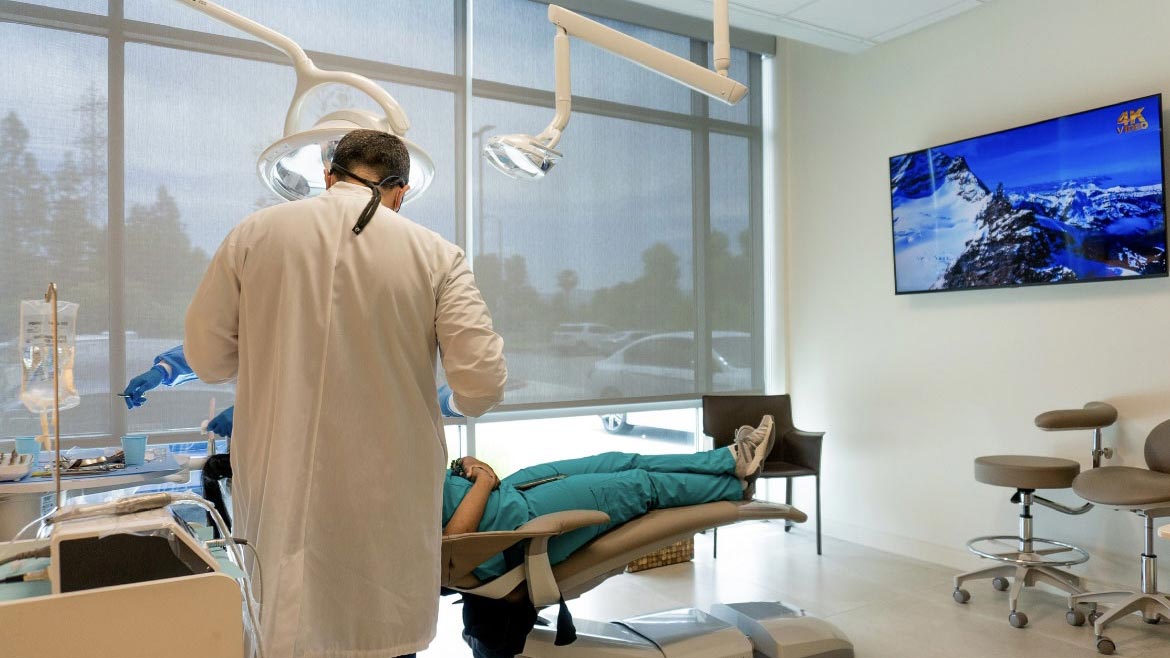 Frequently Asked Questions About Dental Sedation
Sedation is always an option during dental procedures if you have dental anxiety. Some dental services in which sedation or a local anesthetic is typically used are wisdom teeth removal, extractions, dental surgery and root canals.
If you have questions about how dental sedation will feel, it's best to ask your dental clinic. How it will feel will be based on the type of sedation being used. Patients often feel relaxed and calm with mild sedation. Some types of sedation dentistry may cause you to fall to sleep.
When administered by a licensed dentist, sedation is safe for both children and adult patients. Your oxygen level, blood pressure, temperature and heart rate will all be monitored while you're sedated. If you have anxiety about dental visits and sedation, it's important to talk to your dentist and ask any questions you may have about the procedure.
Whether you will be able to drive or not will depend on the type of sedation used during your procedure. The dental clinic will be able to tell you whether you should make plans for a ride to take you home before your appointment. If you feel groggy after your appointment or believe that driving may cause a problem, it may be best to make arrangements for a ride home just in case.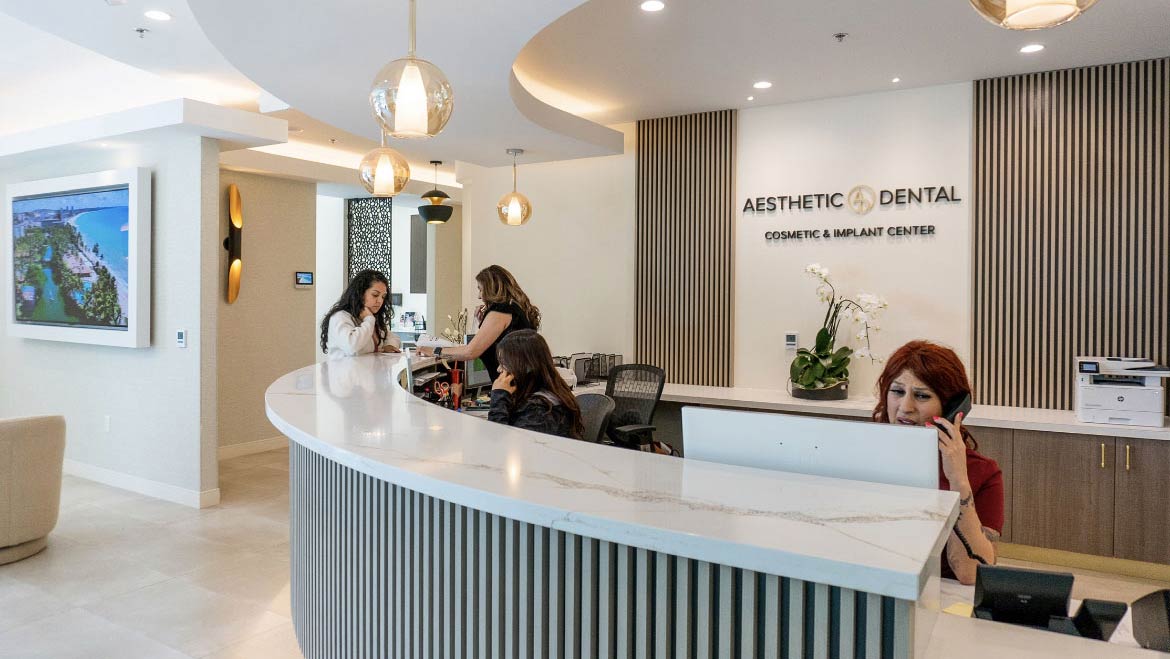 Don't let your dental anxiety get the best of you. Oral hygiene is important for your overall health. If you've been putting off a dental procedure due to fear or anxiety, unfortunately, your dental health will only get worse as time goes by. The first step is to speak to an experienced dental clinic about your dental needs and prior experience. If you think dental sedation might be the right choice for you, contact our Santa Clarita dentist for more information about our services.
Aesthetic Dental & Specialty Center features a comfortable relaxed atmosphere. Our friendly staff and hygienists help put our patients at ease — even the most nervous ones. Our Santa Clarita dentists also provide oral conscious and IV advanced sedation for those patients who need more help to relax.
Whether you need general dentistry services or you have more complex dental needs, our expert dental team serves patients of all ages, and we accept most dental insurance.
No matter where you're traveling from — Valencia or Stevenson Ranch — Aesthetic Dental & Specialty Center is here to serve you. Take a look at the areas we serve below and schedule a complimentary consultation today!