Sleep apnea is a sleep disorder that causes stops in breathing during sleep. A person with sleep apnea is rarely aware of having this problem. Usually, sleep apnea is noticed by other people witnessing the episodes of breathing cessation. That is why, symptoms of sleep apnea can be present for years without identification.
Call Aesthetic Dental & Specialty Center today for more information about sleep apnea solutions at (661) 290-2825!
The Main Symptoms of Sleep Apnea
Hypersomnia – sleeping too much during daytime
Loud snoring
Breathing cessation during sleep
Sudden awakening with respiration difficulty
Dry mouth and sore throat after sleep
Morning headache
Problems with attention and concentration
Insomnia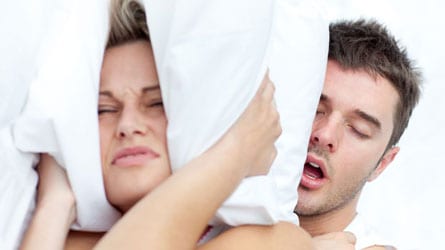 Myerson EMA Sleep Apnea Devices
Myerson EMA device increases airway space by opening the bite and gently advancing the mandible with interchangeable elastic straps. With EMA sleep apnea device, you will have a deeper and more restful sleep.
EMA appliance helps prevent snoring and relieve the symptoms of obstructive sleep apnea. The EMA is suitable for patients with both full and partial set of natural teeth. EMA is made of thermoplastic polymer featuring superior strength. EMA is offered in 9 lengths and 4 strengths. These 36 different straps provide effective side-to-side and front-to-back movements of the jaw and maximum comfort. The flexibility of the elastic straps facilitates proper adjustment and freedom of mandibular motion. When treated properly, the EMA custom-fitted device can serve for years.
Why choose the Myerson EMA?
You can talk while wearing the device
The EMA fits perfectly inside the mouth
The elastic straps are latex free
It is easy to change the straps by your own
The Silencer Sleep Apnea Devices
The Silencer is an adjustable oral device for treatment of sleep apnea and snoring. The device looks like a simple night guard, but it is more complex. With the Silencer, a vertical adjustment in both dimensions is possible. The innovative design allows free movement of the mandible and prevent the TMJ (Temporomandibular joint). The body of the Silencer is made of elastamer which is much more comfortable than hard acryl material.
The device is fabricated with a durable titanium hinge located in the incisor area – a key component called the Halstrom Hinge.™ The Silencer is very effective for most sleep apnea patients.
Why choose The Silencer?
Comfortable treatment of sleep apnea
The possibility of vertical adjustment
Custom-fitted
Durability
Comfort
Aveo-TSD Sleep Apnea Devices
Aveo-TSD is a simple anti-snoring device that directly suctions onto the tongue. Aveo-TSD helps prevent the tongue from falling back to the throat and increase the airway. The device is made of medical-grade Dupont silicone and is available is three sizes. Aveo-TSD is indicated for all patients who have snoring problem, including those who wear dentures or have the TMJ.
Why choose Aveo-TSD?
Simple usage
You can fit the device by your own
It doesn't feet to the jaw or teeth
It has a six-month replacement warranty in case of product defects
It lasts for 12 months, but with a proper care you will be able to wear it up to 24 months
Aesthetic Dental & Specialty Center features a comfortable relaxed atmosphere. Our friendly staff and hygienists help put our patients at ease — even the most nervous ones. Our Santa Clarita dentists also provide oral conscious and IV advanced sedation for those patients who need more help to relax.
Whether you need general dentistry services or you have more complex dental needs, our expert dental team serves patients of all ages, and we accept most dental insurance.
No matter where you're traveling from — Valencia or Stevenson Ranch — Aesthetic Dental & Specialty Center is here to serve you. Take a look at the areas we serve below and schedule a complimentary consultation today!