Dental amalgam (silver fillings) are used by many dentists to restore teeth that have cavities.
Dental amalgam is usually made of mercury, silver, tin, copper and other metals. Although amalgam is considered to be safe, sometimes it may cause intoxication and serious health problems. There are a number of reasons why amalgam fillings should be removed.
Over the time, constant eating, clenching and grinding cause cracks in the filling, increasing teeth sensitivity and the risk of mercury poisoning. In this case, removing a metal fillings will benefit the long-term health of your teeth.
Amalgam fillings can last many years, however, eventually they need to be replaced. We will remove your amalgam fillings in a safe way to minimize exposure of the toxic mercury vapor.
Symptoms and Diseases Related to Chronic Mercury Poisoning
Mercury is non-radioactive, but it is a poisonous metal which affects the health in an aggressive manner.
Chronic mercury exposure may cause various neurological and cutaneous symptoms. Mercury can damage all bodily systems, although the immune, nervous and cardiovascular systems suffer the most injurious effects of chronic intoxication. There are also evidences that mercury may contribute to Alzheimer's disease as well as other neurodegenerative diseases.
In spite of the dental poisoning controversy, there are a certain set of classic symptoms that are observed in patients who have amalgam fillings:
Psychological problems: irritability, insomnia, ataxia, loss of memory
Gastrointestinal problems: diarrhea, colitis
Cardio problems: high/low blood pressure, tachycardia, pains in chest, irregular pulse
Neurological problems: regular headaches, dizziness, movement disorders
Respiratory problems: shallow breathing, bronchitis, asthma
Weak immune system
Having a Toxic Filling Removed
In most cases, it is recommended to repair an old filling, however, if the entire filling is damaged it has to be removed. Before removing your old filling, we will discuss in detail all available treatment options. The dental procedure for toxic filling removal includes the following actions:
Keep the filling cool
We remove fillings under a constant cold water spray to keep the temperature down and reduce the release of mercury vapor.
Cutting the filling into chunks
The removal procedure involves cutting the filling into smaller chunks that can be easily removed.
Using a high-volume evacuation (HVE)
The high-volume evacuation system helps collect and scavenge released mercury vapor. A suction tube remains in the mouth during the proceure, removing mercury and saliva.
Covering the skin
We will cover your face with a barrier (usually it is a moist paper towel) to prevent amalgam from falling on your skin and eyes.
Placing rubber dam
We put non-latex, rubber dam over your mouth to prevent swallowing or breathing of toxic mercury.
Keeping the air pure
We have an air filtering system which cleans air and collects mercury vapor.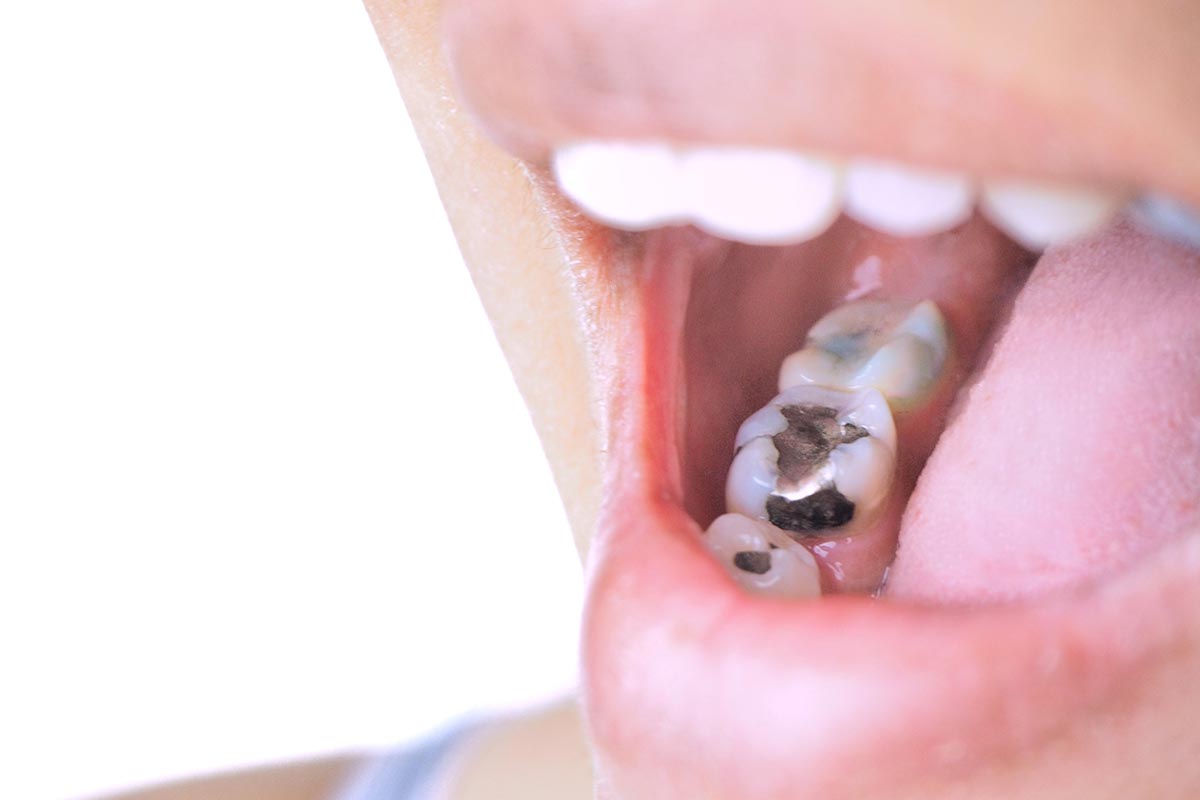 Post-Procedure Treatment
After the removal of amalgam filling, we recommend our patients to have a proper nutrition. Eat more fresh fruits and vegetables rich in vitamins and minerals to aid your immune system during the detoxification process.
Aesthetic Dental & Specialty Center features a comfortable relaxed atmosphere. Our friendly staff and hygienists help put our patients at ease — even the most nervous ones. Our Santa Clarita dentists also provide oral conscious and IV advanced sedation for those patients who need more help to relax.
Whether you need general dentistry services or you have more complex dental needs, our expert dental team serves patients of all ages, and we accept most dental insurance.
No matter where you're traveling from — Valencia or Stevenson Ranch — Aesthetic Dental & Specialty Center is here to serve you. Take a look at the areas we serve below and schedule a complimentary consultation today!