Welcome to
Aesthetic Dental & Specialty Center
#1 Cosmetic & Implant Dentists in Santa Clarita, CA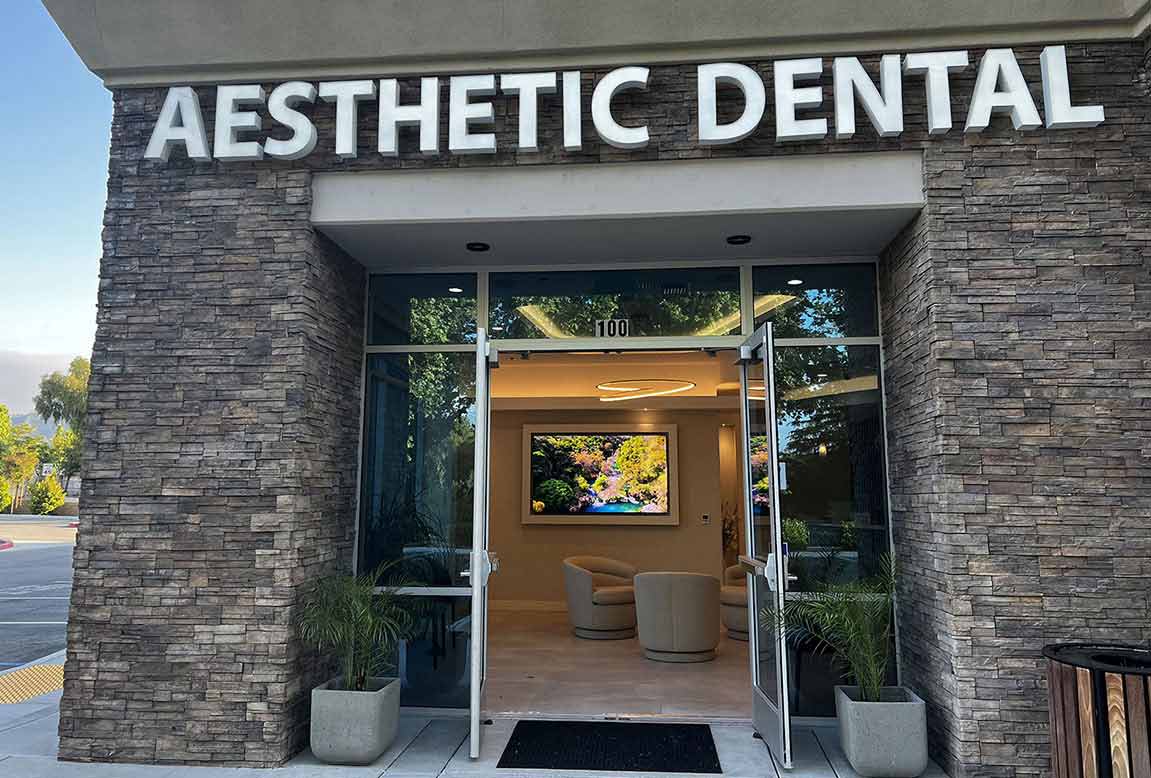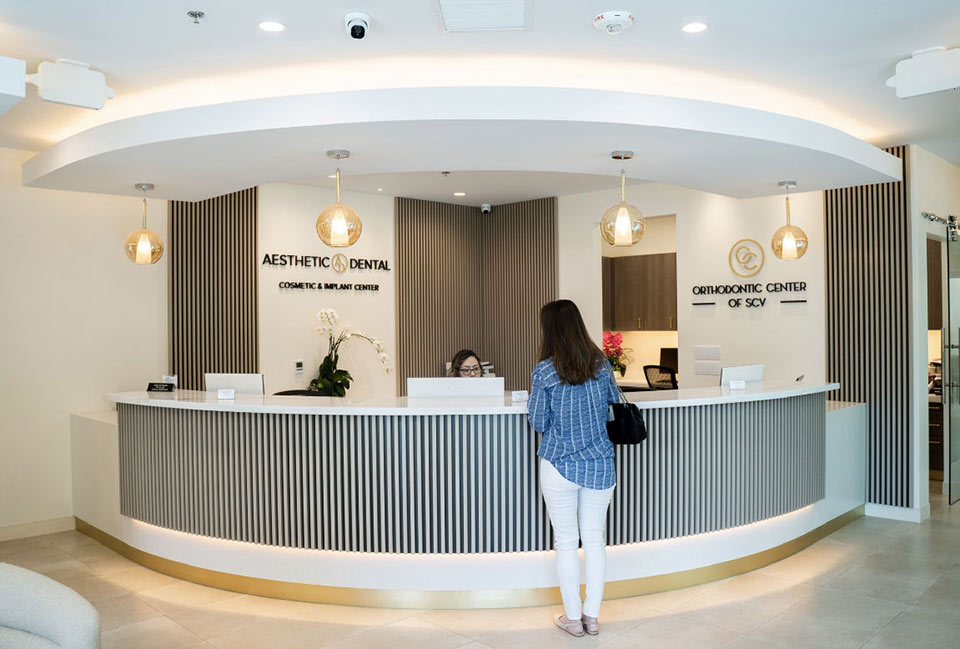 At Aesthetic Dental & Specialty Center, our team of professional dentists are here to help you get the smile you've been wanting.
Whether it's veneers, dental implants, root canal, or cosmetic dentistry, our highly trained dentists can help.
Everyone is different. That's why we give our patients high-quality, customized dental care to fit their needs. For us, it's about treating patients like family and providing the highest level of dental service. But don't take our word for it, head over to Yelp and see for yourself!
Book an appointment today to see why we're the #1 rated dentists in Santa Clarita, California.
Dental
Services & Procedures
Explore Our Full Suite of Dental Solutions
See all
Meet
Our Doctors
Our Family Dentist and Cosmetic Dentistry Doctors
Patient experiences
The Proof is in Our Patients
"Dr. Soleimani and his staff are excellent. The staff is great, very polite, and caring. The doctor made sure I was comfortable every step of the way. I received the care I was looking for, he took his time and made sure that everything was explained. I will recommend Aesthetic Dentistry on Main St. in Downtown Newhall to everyone that asks. You don't have to wait for approval, (like the dentist I used to go to, would have had to wait 2 weeks), I made the appointment, Dr. Solemani did the work. Thank you to his staff, especially the front office, very kind and considerate."
- Carolyn Levine
"When you are looking for a dentist you are likely hoping to find one that is honest and makes you feel at ease. I always feel at ease going to see Dr. Soleimani because he is polite and makes you feel that he is looking out for the best for his patients. His staff was polite and explained everything clearly and I feel good about making Dr. Soleimani my go-to dentist. The work he did was great as well. Dr. Soleimani was able to professionally repair two broken fillings and prevent any further damage and I was on my way quickly. Highly recommend him and the food next door at the restaurant is amazing if you have time"
- Kevin G
"I have known Dr. Pedram Soleimani for about a year already and I must tell that he is very attentive and really cares about the health of his patients. He extracted 2 my upper wisdom teeth in about 15 minutes. Amazing doctor. Highly recommended."
- Slava R
"I had a great experience here... again! Really nice office and the dentist (Dr. Baltazar as the title says) was very professional and gentle. As a plus, she didn't try to sell me anything I didn't need. I had switched dentists after moving and they had estimated over $3000 worth of stuff. I went back in with her and she actually explained what I needed done and I realized I only needed a third of those treatments."
- Jose V
"Great staff. From the Doctor on over to reception. My plans were complete with the fianicial arrangements provided. Top notch state of the art equipment. These folks are A #1 in my book. I look forward to my visits in this office."
- Bob B
Aesthetic Dental & Specialty Center features a comfortable relaxed atmosphere. Our friendly staff and hygienists help put our patients at ease — even the most nervous ones. Our Santa Clarita dentists also provide oral conscious and IV advanced sedation for those patients who need more help to relax.
Whether you need general dentistry services or you have more complex dental needs, our expert dental team serves patients of all ages, and we accept most dental insurance.
No matter where you're traveling from — Valencia or Stevenson Ranch — Aesthetic Dental & Specialty Center is here to serve you. Take a look at the areas we serve below and schedule a complimentary consultation today!