Aesthetical Dental & Specialty Center provides a full range of services and personalized care for patients of all age groups.
We are here to help you restore the health and beauty of your teeth, gums and jaw. In our family dentist center we serve the needs of all family members. It is very convenient when you can receive a comprehensive dental care in one place.
The combination of advanced technologies and comfortable amenities will make your treatment in our Santa Clarita & Valencia Dental & Specialty Center as relaxing as possible.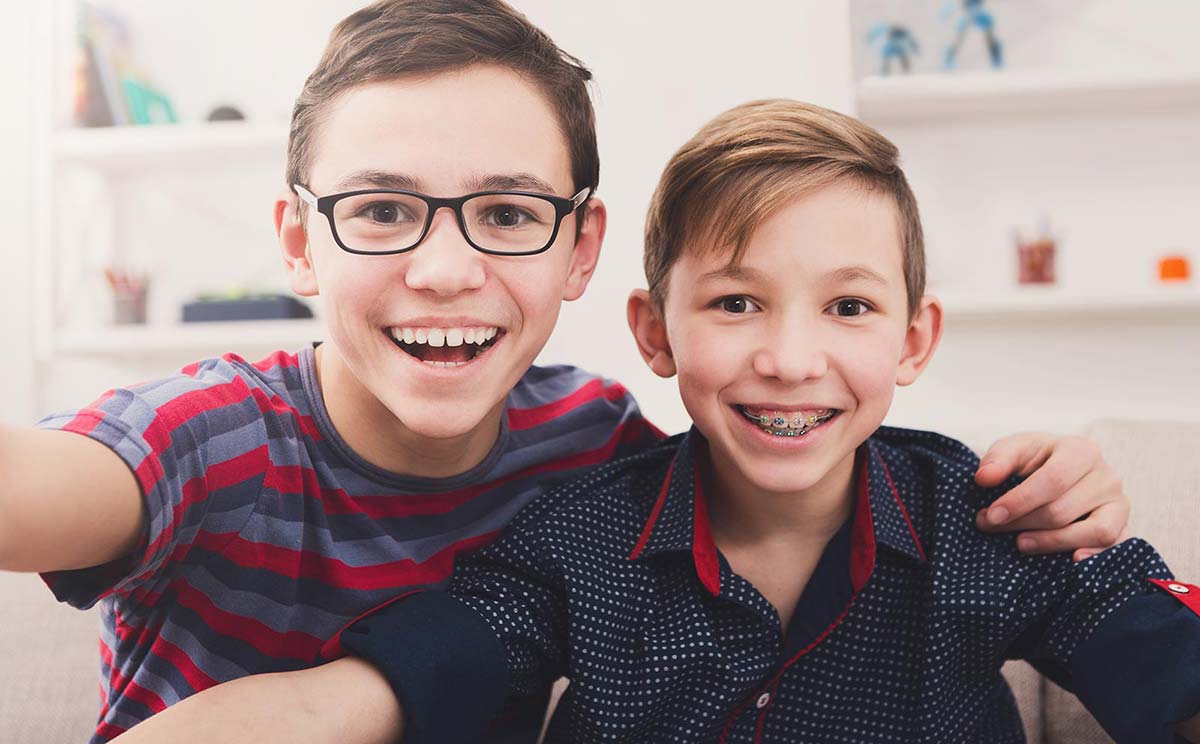 We provide family dental care for:
Babies and Toddles
The main goal of treatment is to examine if all teeth are growing properly and healthy. We will discuss different problems related to budding teeth, such as:
How to maintain teeth hygiene
How to prevent teeth decay and cavities
How to prevent thumbsucking habit which can lead to jaw problems
At the first visit, we will create a plan of follow-up meeting for the next years, according to your child's needs and potential problems.
Children K-6
We also take a special care for children of 5-12 years old. Our state-of-art technologies enable us to reduce the time your child sits in the dentist chair. We use x-rays and laser dentistry that makes the examination faster and less painful. Our laser system enables us to avoid drilling in many cases as well as eliminate the need for anesthesia and facilitates the healing process. We know how difficult is to put a child at ease. That is why, in order to create a friendly environment, we provide different children's literature and flat LED HDTVs where your children can watch their favorite cartoons.
Teenagers
We provide general dental and orthodontic services for teenagers and help young patients to understand the importance of hygiene habits and prevent the fear of dentist. We pay a special attention to wisdom teeth which usually appear in the late teens. Also, to prevent a bad bite we offer a wide range of stylish braces, including colored, ceramic and Invisalign®.
Adults
With adult patients, we concentrate on a set of different restorative and cosmetic dental procedures. Adult orthodontics is also available in our Center.
Senior Citizens
We provide a range of restorative and maintaining solutions for senior patients: bridges, dentures, crowns, implants, root canals and more. We can help you with gum recession, tooth decay, tooth loss and other dental problems. Remember that regular check-up visits are crucial to detect oral health diseases in their early stage.
What Does a Family Dentist Do?
Family dentists offer a variety of services for all ages.
These dental services range from preventative to restorative and cosmetic. Using a family dentist as your regular dentist adds an extra level of convenience. Your dentist will have a better picture of the dental history of your family. Plus, it's much easier to schedule appointments if everyone goes to the same office.
Dental Exams
Whether you're 5 or 75, regular check-ups are very important for your oral health.
During your comprehensive dental exam, your dentist will take x-rays and will perform a visual examination of your teeth, gums, and mouth. The dentist will discuss their findings with you and answer any questions you may have. They may recommend a cleaning, braces, fillings and other procedures based on the results of your check-up.
Professional Cleaning
Your dentist may recommend that you receive teeth cleaning during your appointment.
They will use a gentle and effective procedure to remove plaque buildup from your teeth. This will also give the dentist the ability to check for periodontal disease (also known as gum disease). After your cleaning is done, you'll have a bright and beautiful smile to show off to everyone.
Braces
If there are issues with the alignment of your teeth, the dentist may recommend braces or Invisalign. 
It's not uncommon for teenagers or adults to need braces to straighten teeth that have grown in improperly or that have been overcrowded by wisdom teeth. Invisalign clear aligners offer many benefits over braces and are extremely convenient because they can be removed for brushing and eating. If you're interested in Invisalign, ask your family dentist if you would be a good candidate.
Fillings
If you're experiencing tooth sensitivity to the cold or certain foods, you may need a filling.
White fillings are used for small cavities. They are natural looking and restore your teeth by approximately 90%.
Restorative & Cosmetic Dentistry
Adults and seniors that are looking for a dramatic improvement in their smile should consider our restorative and cosmetic dental services.
We offer whitening, veneers, implants and more. Our dentists provide patients with individualized care so that they can get the beautiful smile they've always wanted.
If you're looking for family dentistry services in Santa Clarita, contact us today.
Aesthetic Dental & Specialty Center features a comfortable relaxed atmosphere. Our friendly staff and hygienists help put our patients at ease — even the most nervous ones. Our Santa Clarita dentists also provide oral conscious and IV advanced sedation for those patients who need more help to relax.
Whether you need general dentistry services or you have more complex dental needs, our expert dental team serves patients of all ages, and we accept most dental insurance.
No matter where you're traveling from — Valencia or Stevenson Ranch — Aesthetic Dental & Specialty Center is here to serve you. Take a look at the areas we serve below and schedule a complimentary consultation today!