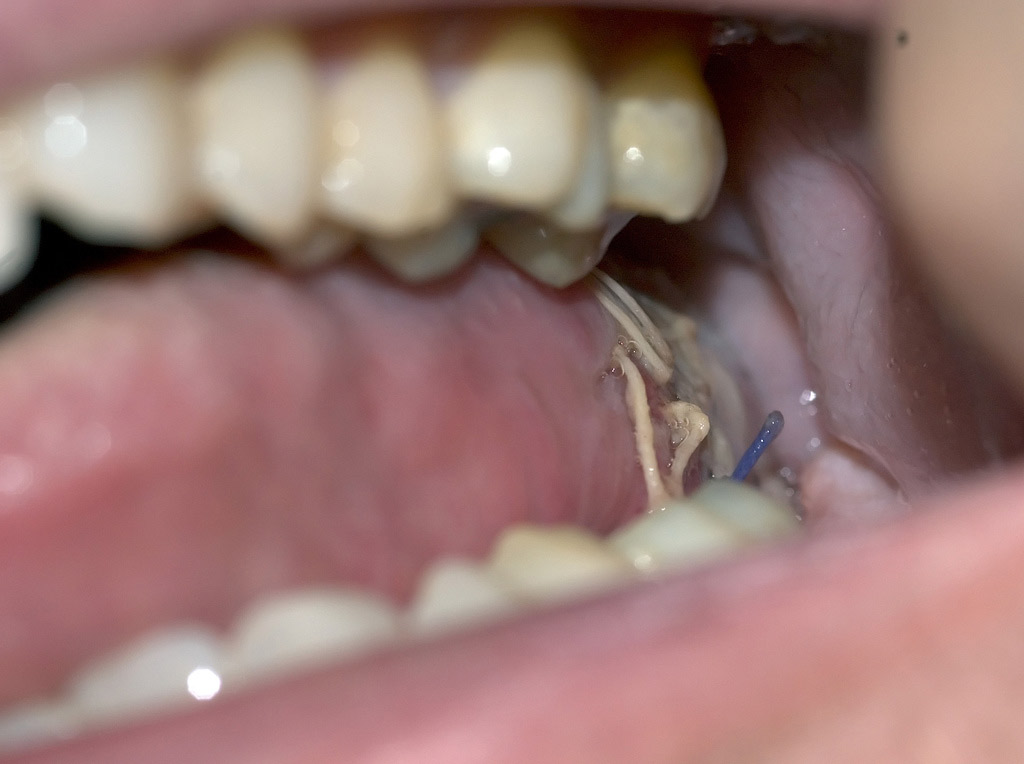 Pain, discomfort are what most people experience when they have tooth or jaw related injuries. They also experience feeling of haplessness because of the pain cause by their dental problem. When you have dental problems it is important that you seek immediate help. Letting the problem remain untreated for so long often result to bone and tooth loss. So visiting your dentist the soonest possible is recommended for the right treatment can save your gums and teeth. The different types of oral surgery can help remedy the problem.
Types of Oral Surgery
Impacted Teeth
What is Impacted Teeth? It is a dental problem in which the last molars or wisdom teeth fail to completely surface. Impacted tooth occurs when the wisdom tooth is too big that there is not enough room on the gum line and jaw to accommodate a third molar.
A wisdom tooth didn't come out and side with the other teeth around the gum line is entrapped, between the gum tissue and jawbone. When it gets entrapped or impacted you can experience swelling and pain. An impacted wisdom tooth also gets infected. When not treated immediately the problem could give long lasting damage to gums, nearby teeth and bone. Severe infection left untreated for a long time could also spread and develop to tumors or cysts. The tumor could destroy part of the jaw that got infected.
Dental Implants
Dental implants are one of the many types of oral surgery. The surgery is done to provide stability and support to existing and new dentures as well as replace lost teeth. Most people who have lost their teeth because of infection or accident undergo dental implants. Dentist often recommends dental implants to avoid future problems with placement of tooth. But dental implants are only recommended to those who are healthy. They shouldn't be susceptible to infection and the bone density and bone level must be excellent. They should also practice an excellent oral hygiene to qualify for implants.
When it comes to the procedure it depends on the surgeon or dentist that will do the surgery. The patients who have the surgery usually recover from the operation and return to normal within a week of the surgery.
Jaw Related Injuries and Diseases
Surgeries for jaw related disease and injuries are another type of oral surgery. An example of jaw related problem is unequal jaw growth. You can have surgery to position all or part of your lower jaw, upper jaw or both to make it more functional, well balanced and healthy. Ignoring the unusual growth of your jaw could result in breathing, eating and swallowing problem.
When it comes to improper alignment of teeth you do not have to undergo oral surgery to correct your teeth. Orthodontic appliances and braces are the solution to improper teeth alignment. But for a serious condition like jaw growth failure, sometimes surgery is the only solution.
People with TMJ disorder caused by joint problem can opt for oral surgery to fix the problem. Take note, TMJ causes facial pain and headache so treating the problem is vital. Less severe temporomandibular joint are treated with splints, physical therapy and oral medications.
If you have irregular jaws and were advised to have dentures, the problem can be corrected through surgery. Some people who will wear dentures for the first time undergo oral surgery to fit the dentures right. Surgery also recommended to people with existing dentures that no longer fit. The surgery is necessary when the bones supporting the dentures have deteriorated. Bone grating often recommended on the affected area when severe deterioration already present.
Tooth Extraction
Teeth extraction is the most common type of oral surgery. But not all tooth problems call for extraction, some teeth infection can be treated with root canal. What is root canal? It is a treatment that removes the infected and decayed nerve instead of the tooth. Tooth restoration is also an alternative treatment to tooth extraction. With restoration, the decayed tooth is restored by covering the part with a crown.
Other Dental Problems Treated by Oral Surgery
Oral cancer is a devastating oral problem, and usually not detected on time. Almost all dentists who are suspicious of tumors recommend biopsy. The biopsy procedure requires removal of sample tissue, so surgery is needed. They take samples of the tissue and send it for testing. Some tumor can be removed by taking medication but there are lesions that can be remove only through oral surgery. The surgery usually performed by an oral surgeon or general dentists.
Accidents that fractured the facial bones and jaws can be repaired. Oral surgeon usually performs the operation.
Oral surgery is the recommended treatment when any of the teeth affected by facial infection. You will know if your teeth severely affected for there will be swelling of the jaws, face or neck. Removing the infection or the teeth through surgery is the usual solution to facial infection.
Sleep apnea can be treated with medication or through surgery. If sleep apnea is cause by jaw problems or oropharynx, surgical treatment is recommended. The procedure involves the removal of a soft tissue on the back of the mouth known as oropharynx or lower jaw.
Cleat Palate and Cleft Lip Repair
Cleft palate and cleft lip is a condition cause by improper development of fetus on the early stages of fetal development. It is due to the nasal cavity and mouth failure to grow at once. Oral surgery can correct the deformity with the help of a specialist.
Oral surgery is a safe procedure and effective in treating variety of dental problems. Most people who have oral surgery are relief from pain and discomfort. Surgery is the best treatment but not all people with dental problem can be treated through oral surgery. They need to have an excellent health before they can be treated through surgery.
Surgery of all form is risky, so only those have no serious health problem can be considered for any of the different types of surgery.
Aesthetic Dental & Specialty Center features a comfortable relaxed atmosphere. Our friendly staff and hygienists help put our patients at ease — even the most nervous ones. Our Santa Clarita dentists also provide oral conscious and IV advanced sedation for those patients who need more help to relax.
Whether you need general dentistry services or you have more complex dental needs, our expert dental team serves patients of all ages, and we accept most dental insurance.
No matter where you're traveling from — Valencia or Stevenson Ranch — Aesthetic Dental & Specialty Center is here to serve you. Take a look at the areas we serve below and schedule a complimentary consultation today!