Dental Implants: Are They Painful? Do They Hurt?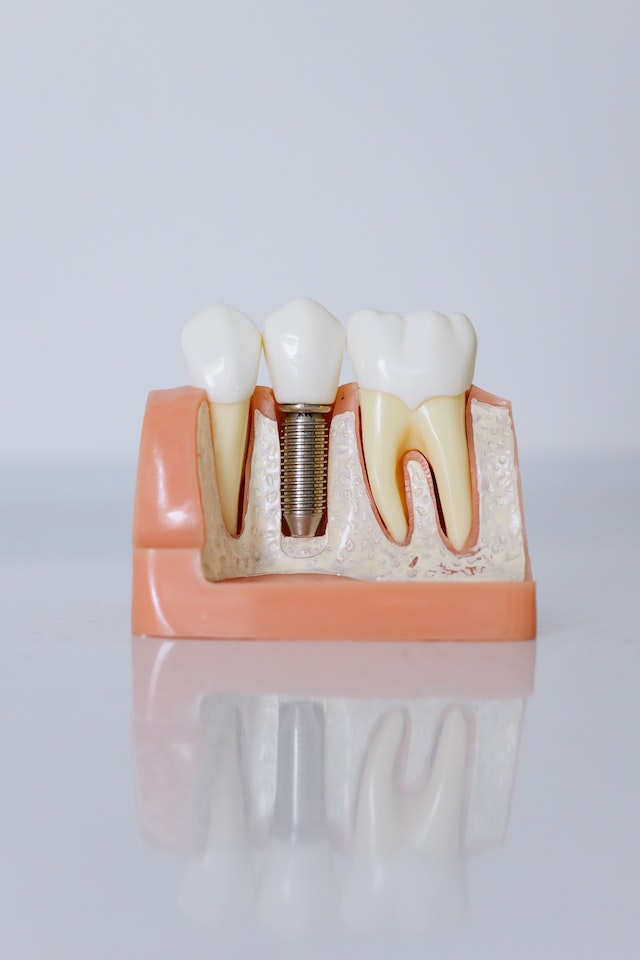 When a tooth is missing, many people choose dental implants. Many people, however, are unclear whether dental implants hurt or cause discomfort. With the aid of our comprehensive guide, you can learn everything you need to know about dental implants, including whether or not they hurt.
What Are Dental Implants?
Dental implants are made of metal and are inserted into the jawbone surgically. They sustain prosthetic teeth by taking the place of a natural tooth's root.
The Pros of Dental Implants
Dental implants have several advantages, including the following:
– Appear and feel genuine
– Are long-lasting and durable
– Don't need any special maintenance
– Permit you to eat and communicate regularly.
The Cons of Dental Implants
Dental implants have a few drawbacks, including the following:
– Cost more than alternative tooth replacement solutions.
– Need surgery
– Extend the length of the treatment
Do Dental Implants Hurt?
Dental implants are not uncomfortable, to put it simply. The surgical procedure necessary to place them is the major cause of any pain you may feel. Many patients, however, state that they experienced relatively minor discomfort during surgery and little to no pain afterward. Your jawbone must also recover from surgery, which can take many weeks. You might feel a little tender or sore during this period.
Are Dental Implants Painful in the Cold?
Contrary to popular belief, dental implants are not more sensitive to temperature variations. The implant site is less likely to hurt or be sensitive when it's chilly outdoors. The titanium metal used in implants has poor thermal and electrical conductivity.
The Dental Implant Procedure
Typically, there are two parts to dental implant surgery. The metal frames or posts are first surgically inserted at the implant site. The fake teeth will be able to be attached once your jawbone has fully healed. The whole procedure could take multiple months.
Since the dental implant process requires extensive surgery, most implant patients are sedated throughout the procedure. However, if only one or two implants are placed, a local anesthetic may be sufficient for numbing. Despite being awake, you won't feel anything during the procedure because a local anesthetic will temporarily numb the area.
Clinicians must close the wound after placing the dental implant to prevent infection and encourage healing. They might also recommend over-the-counter pain medication, such as painkillers or pain relievers, for added comfort while recovering.
The Dental Implant Healing Process
Aftercare for dental implants may last many weeks or even months. Following your dentist's post-surgery instructions and taking additional care of your oral health during this time is crucial. This entails maintaining good oral hygiene, eating soft meals, and refraining from chewing directly on the surgery site until your next checkup.
Try Out Dental Implants Today
At Aesthetic Dental, our Santa Clarita dentists are committed to assisting our patients in achieving their ideal smile since we recognize how important a smile is. Give us a call to arrange a consultation. We'll assist you in deciding whether dental implants such as single or All-On-4 Implants are the best option for you and address any questions you may have regarding the procedure.
Aesthetic Dental & Specialty Center features a comfortable relaxed atmosphere. Our friendly staff and hygienists help put our patients at ease — even the most nervous ones. Our Santa Clarita dentists also provide oral conscious and IV advanced sedation for those patients who need more help to relax.
Whether you need general dentistry services or you have more complex dental needs, our expert dental team serves patients of all ages, and we accept most dental insurance.
No matter where you're traveling from — Valencia or Stevenson Ranch — Aesthetic Dental & Specialty Center is here to serve you. Take a look at the areas we serve below and schedule a complimentary consultation today!