How Much Does Invisalign Cost and is it Effective?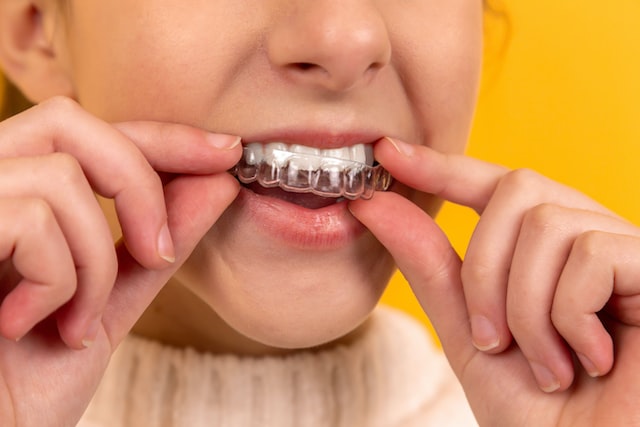 Are you interested in Invisalign treatments, but are unsure of the cost and whether it is effective? The Orthodontic Center of SVC provides all the need-to-know information about Invisalign so you can decide if it's the right treatment option for you.
What is Invisalign?
Invisalign is an innovative orthodontic treatment designed to correct misaligned teeth and improve overall dental health without the need for traditional braces. This clear aligner treatment utilizes clear, custom-made plastic aligners that fit comfortably over your teeth. Invisalign works by gradually moving them into the desired position depending on the crossbite, open bite, overbite, or underbite of the patient. Invisalign is considered a more comfortable, aesthetically pleasing option than traditional metal braces since it is virtually invisible, and the aligners are removable for eating and brushing.
How Much Does Invisalign Treatment Cost?
The cost of Invisalign treatment can vary depending on the severity of your orthodontic issue and whether or not you require additional treatments. Generally, the average cost of Invisalign treatment out-of-pocket ranges from $3,500 to $8,000. This includes follow-up visits with your dentist or orthodontist as well as any necessary adjustments or additional aligners. Additionally, some financing options may be available or dental insurance plans or health savings accounts may cover a portion of the cost of Invisalign treatment depending on your deductible. For example, we offer financing and also accept many insurance providers.
How Long Do Invisalign Aligners Last?
The length of treatment will depend on the complexity of your individual case and how closely you follow your dentist's instructions. Generally, most people can expect to complete their Invisalign treatment in a treatment time of six to eighteen months, with some cases even potentially taking less than a year.
Are Invisalign Retainers Effective?
Yes, Invisalign is a highly effective treatment for correcting the misalignment of teeth. Studies have shown that Invisalign can lead to improvements in dental health, including improved bite alignment and decreased risk of gum disease or tooth decay. Additionally, many patients report that their overall oral hygiene is improved after completing Invisalign treatment.
Try Out Invisalign with the Orthodontic Center of SVC
As top Valencia & Santa Clarita orthodontists, we specialize in providing comprehensive orthodontic and dental care with a focus on creating beautiful new smiles. Our team of experienced Santa Clarita Invisalign providers can evaluate your individual needs to determine if the Invisalign treatment plan is right for you. Contact us today to learn more and get started on your journey to a healthier, more confident smile!
Aesthetic Dental & Specialty Center features a comfortable relaxed atmosphere. Our friendly staff and hygienists help put our patients at ease — even the most nervous ones. Our Santa Clarita dentists also provide oral conscious and IV advanced sedation for those patients who need more help to relax.
Whether you need general dentistry services or you have more complex dental needs, our expert dental team serves patients of all ages, and we accept most dental insurance.
No matter where you're traveling from — Valencia or Stevenson Ranch — Aesthetic Dental & Specialty Center is here to serve you. Take a look at the areas we serve below and schedule a complimentary consultation today!